Your Favorite American
Pizza Shop in NY
Delicious pizzas from Slices of Saugerties!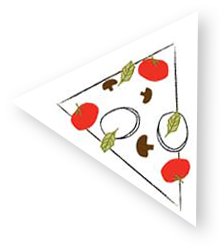 If you are looking for a super fast pizza delivery experience with some of the most desiring and delicious pizzas, then you are looking for Slices of Saugerties and we are right here for you. Choose from our vast range of pizzas from our menu and order away without any delay!
Our Menu
Our menu has classic varieties of appetizers, zones and bolis, pastas, subs, wraps, salads, and an excellent collection of sides to complete your dishes. Order anything and everything from our menu any time of the day. We are open to tend to your food cravings.
Our Belief
At Slices of Saugerties, we believe that superior ingredients equal superior flavor. We advocate healthy living, and use as many local, all natural, and organic products as possible. So feel free to order without worrying about healthy options. Let our menu make your day delightful! 
Well, needless to say, we are customer focused and our pizzas aim to please your taste buds. Our menu has something for everyone of you and we assure you will never return displeased or disappointed.
Our menu is very flexible. We have options that are gluten free and options for vegans. We believe in going above and beyond to fetch healthy ingredients to make your pizza tasty and healthy. Our offerings include organic greens and free range chicken breasts that will steal your hearts instantly. So what is this entire wait for? Order away!